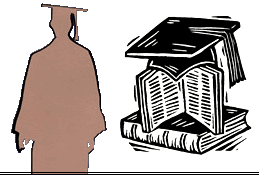 Dr Manmohan Singh, who will be sworn in as prime minister this weekend, is the most highly qualified occupant of the prime minister's office.
How do his predecessors compare with him?  
Dr Manmohan Singh
MA, D Phil (Oxford). Educated at the Universities of Panjab, Cambridge and Oxford. Winner of the University Medal for standing first in BA (Hons), Economics, Panjab University, Chandigarh, 1952; the Uttar Chand Kapur Medal, Panjab University, Chandigarh, for standing first in MA (Economics) 1954; Wright's Prize for distinguished performance at St John's College, Cambridge, 1956 and 1957; Adam Smith Prize, University of Cambridge 1956.

Atal Bihari Vajpayee   
Educated at Victoria (now Laxmi Bai) College, Gwalior, and DAV College, Kanpur. Vajpayee holds an MA in political science.

Inder Kumar Gujral
MA, BCom.

H D Deve Gowda
Diploma in civil engineering.

P V Narasimha Rao
B Sc, LLB, Sahitya Ratna. Educated at Fergusson College, Pune, and Nagpur University.

Chandra Shekhar  
MA in Political Science from Allahabad University. 

V P Singh
BA, BSc, LL.B.  Educated at Allahabad and Poona University.

Rajiv Gandhi
Went to Trinity College, Cambridge, but soon shifted to the Imperial College in London. He did a course in mechanical engineering. Short stint at the London School of Economics.

Charan Singh
Science graduate, 1923, and post-graduate from Agra University in 1925. Also trained in law.

Morarji Desai
Graduate from Wilson College in the then Bombay province in 1918.

Indira Gandhi
Studied at Ecole Nouvelle, Bex (Switzerland), Ecole Internationale, Geneva, Pupils' Own School, Poona and Bombay, Badminton School, Bristol, Vishwa Bharati, Shantiniketan and Somerville College, Oxford. No documented degree. Honorary doctorates from a host of Indian and foreign universities.

Lal Bahadur Shastri
Gave up studies at 16 to respond to Mahatma Gandhi's call for satyagraha.  Bachelor's degree (Shastri) from Kashi Vidyapeeth in Varanasi.  

Gulzarilal Nanda
Twice caretaker prime minister (May 27 to June 9, 1964 and January 11 to 24, 1966). Educated at Lahore, Agra and Allahabad. Research scholar on labour problems at the University of Allahabad. Professor of Economics at National College in Bombay province.

Jawaharlal Nehru
Went to Harrow, the famous public school in England. at 15. Then went to Cambridge for his tripos (a degree course at Cambridge is called a tripos after the three-legged stool on which the student traditionally sits to give his oral exam) in natural sciences. Called to the Bar from Inner Temple.