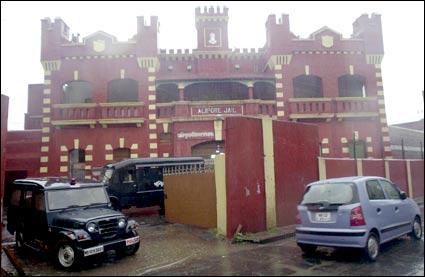 A police van leaves Kolkata's Alipore Jail where Dhananjoy Chatterjee will be hanged till death at 4.30 am on Saturday, August 14, 2004.
Dhananjoy Chatterjee was sentenced to death for raping and murdering 14-year-old Hetal Parekh in Kolkata in 1990.
The execution will be India's first in 15 years. The Supreme Court had rejected Chatterjee's last-gasp appeal to escape the gallows.  
Earlier, President A P J Abdul Kalam had rejected Dhananjoy's mercy petition
Photo: Deshkalyan Chowdhury/AFP/Getty Images