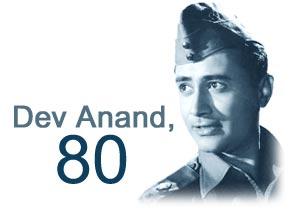 The legendary Dev Anand turns 80 on September 26. Here are some heartfelt wishes from actresses he has worked with:
Kalpana Kartik (actress, Dev Anand's wife)

I came to India from Pakistan during the Partition. I remember it as a traumatic time.
| | |
| --- | --- |
| | More on Rediff! |
| | |
Acting, for me, was just a job. I had to take it up after my  father passed away. I did not enjoy it at all. I am a very private person. It was painful for me to be in front of so many people. I was extremely self-conscious.
The few films I did were very simple, almost innocent. There was hardly any glamour. It was not like the stars of today, who are huge celebrities.
I am not at all into films or film magazines. I worked in a few movies and then got married. I did not want to act after that. I have always remained in the background.
I wish my husband all the best in his ventures. May he always be successful. He has our support and affection.
Zeenat Aman (actress)
Devsaab! What can I say about him? I started my career with [Dev Anand's production company] Navketan Films. I did three films with him -- Hare Rame Hare Krishna, Ishq Ishq Ishq and Heera Panna.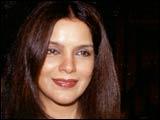 It was a wonderful journey into films through Navketan. I was accepted in the Indian film industry because of Hare Rama Hare Krishna. I owe my career to him.
I learnt so much from Devsaab -- about being a professional, about the business, how to conduct myself before the camera...
He always has an air of energy, excitement and vigour about him. It was wonderful to know him as a person and as a human being.
Waheeda Rehman (actress)
I worked with the famous trio -- Dev, Raj [Kapoor] and Dilip Kumar.
Dev Anand was very cooperative and friendly during CID, my first film. But he wasn't very talkative.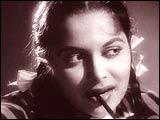 Guide was perhaps the only film, apart from Sahib Bibi Aur Ghulam, for which I got the complete script -- this was something that was very rare those days. Working with Navketan was always an unforgettable experience.
I remember, when we were shooting for Guide, there is a scene where, after I find out about my husband Marcos' womanising, I have to tell him in emphatic language what I think of him. I couldn't do it as the dialogues were too explicit. Dev explained it painstakingly to me. It was only then that I understood it and delivered my dialogue.
In a scene in Kaala Bazaar, Dev slips and is about to fall down a mountainside. I was supposed to take off my sari and help him climb up. I was aghast. Remove my sari on an outdoor location? Again I was made to see that the purpose of this scene was to save a life and not to exploit sex appeal.
It was always enjoyable working with Dev Anand.
Tanuja (actress)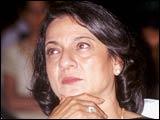 Dev is vivacious and full of life.
I remember Jewel Thief and how much fun we had shooting it. He is so dynamic, so vital, a very alive human being. He has a tremendous joie de vivre.
God bless him. May he have many, many more happy returns of the day.

Nanda (actress)
I played his sister in Kaala Bazaar, my first film with him.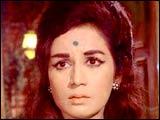 He was so sweet even then. One day he said to me, "You are a very, very fine actress Nanda. One day I will work with you as a heroine." I thought he was just being nice and thanked him. But he offered me Hum Dono, which turned out to be a landmark film for both of us.
I got to work with him again in Teen Deviyaan. He told me then, "Nanda, people have given you this image and have this impression that you look good when you cry. But I want you to do this glamorous role."
It was great working with him. He is so down-to-earth. He never tries to project himself as a star. I did three films with him but never heard him say a bad word about anyone. I will always cherish my time with him.
Simi Garewal (actress, talk show hostess)
I cannot recall when I first met him. But I worked with him in Teen Deviyaan.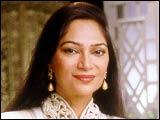 When I signed the film, I was so excited and happy to be working with a legend. He was wonderful to work with. He has the most amazing memory. He is very bright.
We had great fun while shooting Teen Deviyaan. But you know how the industry is -- you don't see each other for years. But I have the greatest affection and respect for him.
Shakeela (actress)
I worked with him in CID. The film was a huge hit.
Dev Anand was so nice and so very handsome. He was so charming that anyone could fall in love with him. I was very young when I worked with him. 
In those days, we were not very forthcoming. We were friendly on the sets but would go to our own rooms and eat alone. The film became very popular. It was a trendsetter.
Films changed after CID. His career turned after that film. I think both of us and Waheedaji became very successful after this film.
Unfortunately, I did not work with him after that one film.

Zaheeda (actress)
I met Devsaab for the first time when I was in school.
He had come to visit my aunt Nargis at Marine Drive, Mumbai. My sisters went out to look at him, but I was very shy and stood behind the curtain. Suddenly, I felt a tap on my shoulder. When I turned, it was Devsaab coming out of the bathroom! I was quite tongue-tied to see him in person.
When Devsaab's directorial debut Prem Pujari was being discussed, I got a call from my brother-in-law Amarjit who was working at Navketan.
He said Devsaab would like to meet me. When Devsaab offered me a role, I thought it a big honour. I was absolutely raw with no experience. The only experience I had was watching my aunt Nargis act.
Though I wasn't paired with him romantically, it was a very significant role.
Working with him was a wonderful experience. He was a very fine director. He brings out the best in you. He is also very patient. He would take a lot of care, give you the dialogues well in advance, sit with you. He never lost his temper on the sets.
I think every heroine at some time or the other must have been in love with him.
He goes out his way to make you feel special. He has always been very conscious of himself -- his looks, his gestures, his well being... But then, that is Dev Anand -- always so full of energy.