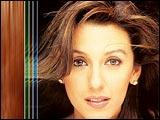 The heroine of two Anant Balani directorial ventures -- Joggers' Park and Mumbai Matinee -- Perizaad Zoribaan pays a heartfelt tribute to her friend-cum-director. The director passed away on August 28.

Anant Balani, gone! Just like that, without a goodbye, without anyone by his side, and at a time when his life was going to change.
That's life, unpredictable and unfair. Why else would God take away a man who was so close to seeing all his dreams come true?

My last conversation with him was after a private screening of Joggers' Park. When I told him about the au
| | |
| --- | --- |
| | Earlier report |
| | |
dience reaction, he asked me in a little boy's voice, 'Do you think I am gonna make it?'
I spontaneously replied, 'Yes Mr Balani, you are going to be big.'

I cannot believe he had to just take my word and not see it for real. Anant Balani was still in his 40s, a big, grouchy teddy bear, a fantastic director and an even greater human being. I met him for the first time when Mr [Pritish] Nandy called to tell me, 'This bright director is going to narrate a script of Mumbai Matinee to you.' I had only had ten scenes, but we ended up chatting for four hours!

We shared an instant chemistry and bonding. I have worked with Anant on two films -- Mumbai Matinee and Joggers' Park. As an actor there is only word to describe the experience: delightful.
We were buddies. We would share secrets, dreams and fears. Boy, would he talk! He told me he wanted to make movies since he was five. He would dress up his grandmother and make her act. In a family full of professionals, he was the only one who nursed a dream to become a filmmaker. His mother always supported him.

He had a blackboard in his room that read: Written and directed by Anant Balani.
He was one of the best students at the Film and Television Institute of India. He had a definite vision about the kind of films he wanted to make. But he was ahead of his times.
After Patthar Ke Phool [Salman Khan, Raveena Tandon], life wasn't kind to him. He went through a rough time until Mr Nandy gave him a shot at making a film he believed in.


| | |
| --- | --- |
| | More on rediff.com! |
| | |
A month after narrating the script to Mr Nandy,
Mumbai Matinee
went on the floors. His life changed.
Subhash Ghai signed him for Joggers' Park. After that, he was offered Chameli [Kareena Kapoor, Rahul Bose] by Mr Nandy. Suddenly, he was the hottest director on the circuit and everyone wanted to work with him.

Did this sudden success change him? Nah, he was the same. He stood by people who were by his side when the going was bad for him. All of a sudden he had the most talented people wanting to work with him but Anant stuck with his team. That is the kind of man he is.

As a director, you will see his magic, his heart and his simplicity in Joggers' Park and Mumbai Matinee. Nothing is melodramatic and big. Everything is simple and basic.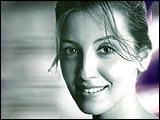 If you had been at [Mumbai's] Nanavati Hospital [where Balani was declared dead], you would have seen how much everybody loved him. Everyone he has worked with over the last 15 years was there.

I am going to miss Anant a lot. No one will irritate and annoy me as much [as he did]. No one will make me cry the way he used to when he were in a sadistic mood. No one is going to write lines for characters like he did.

I hate him for making it all happen for me and not being there to share it. I hate being left alone.
I woke up this morning to see the first press advertisement of the release date of Joggers' Park. It was what we were waiting for. And he is not there to read it.